Albums
This won't be the same list as I post no facebook, that list is very condensed, and more chronological. This list will include albums which have either introduced me to a new genre, or albums which I've enjoyed listening through in their entirety many many times. So they are not only what shaped my taste in music, but also what I'm still enjoying very much. I will limit myself to ONE album per artist, and it is indeed a challenge to pick one, I will try to chose the album which introduced me to the artist or genre (subsequently leading me to discover other albums by the same artist, and other artist in the genre). I will not include albums I've not listened to in their entirety, even if that album introduced me to the artist.
---
Air - 10.000 Hz Legend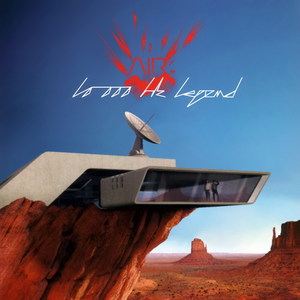 Everyone knows this for "How does it make you feel", I don't know what to say about this, it's calm and beautiful.
Amy MacDonald - This is the Life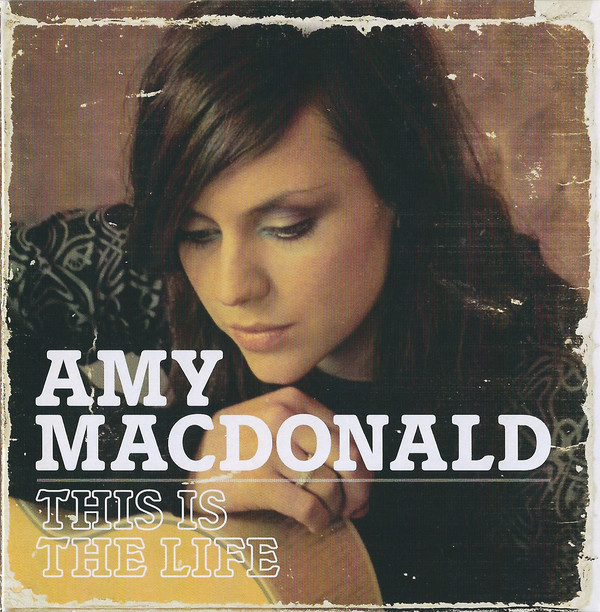 Astral Projection - Dancing Galaxy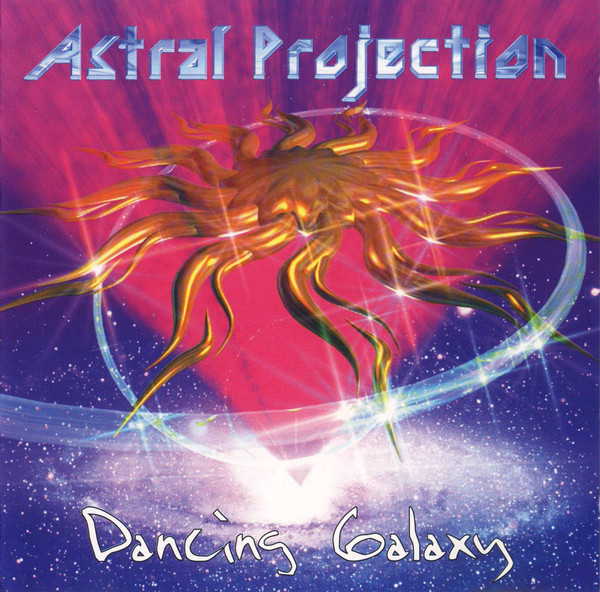 Atari Teenage Riot - Burn Berlin Burn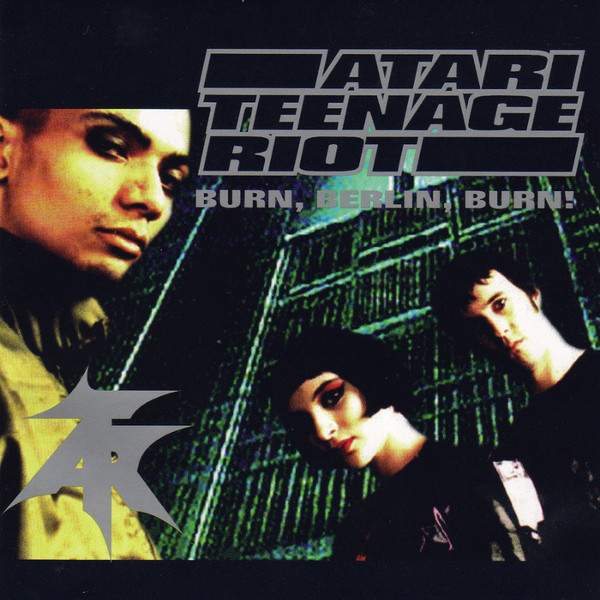 I had heard some music by Alec Empire, and then stumbled upon ATR, somwhow I knew he was involvced as soon as I heard it. I like the dirty style of the album, and how well it seemed to portray a sensation, in a specific time. I've heard this through multiple times, and it's somewhat changed my perception of what music can be, and taught me to embrace the noise.
Banco de Gaia - Igzeh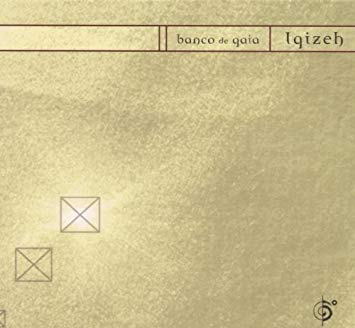 It was the track "Sixty Sixteen (for Karina)" that pulled me into this album, but I stayed for "Glove Puppet", I must have gotten this about the same time as Bola, same person. Just a beautiful album.
Barcode Brothers - Swipe Me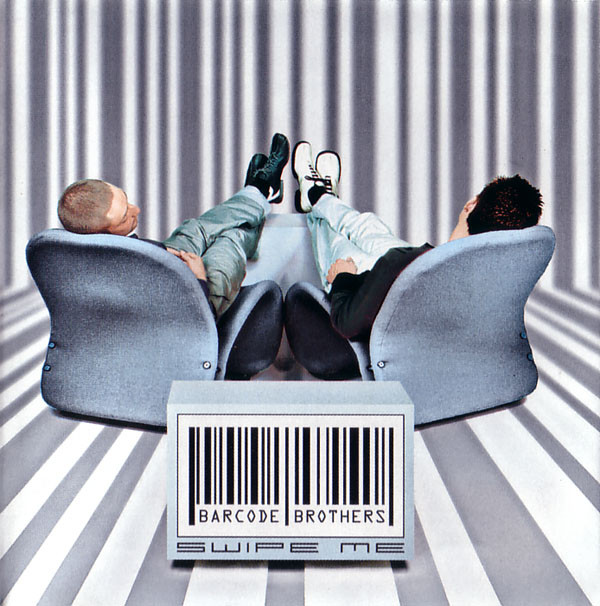 Björk - Debut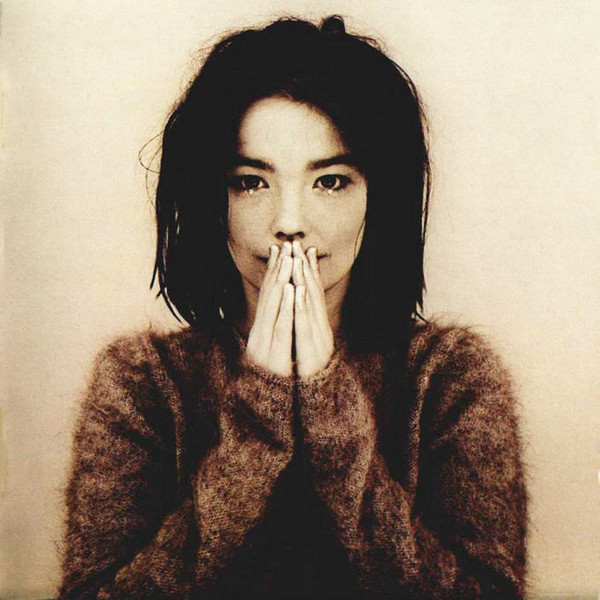 Bjørn Svin - Mer Strøm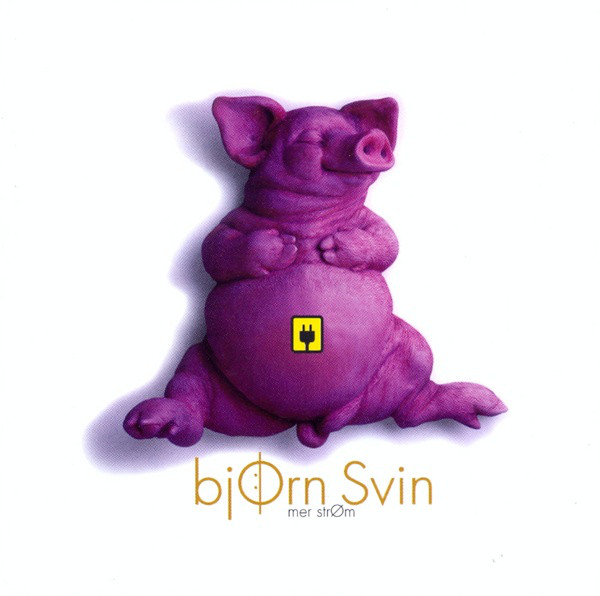 Bola - Gnayse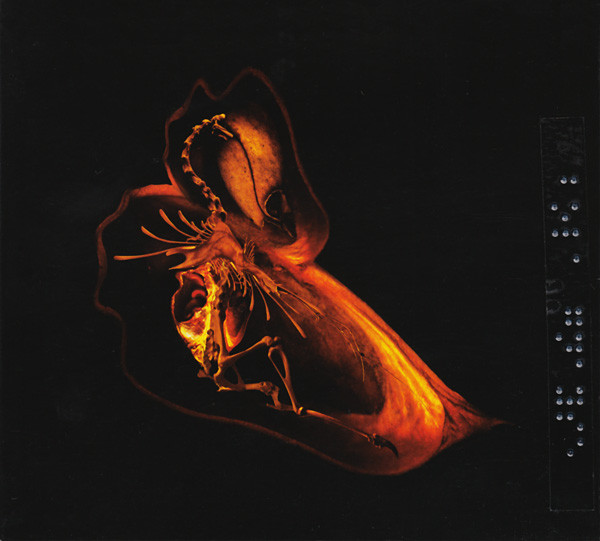 I was introduced to this amazing album by a friend of a friend, an artist indeed, and it was one of the albums that taught me that one must show patience in order to be ever so greatly rewarded. The pfane tracks are exceptionally beautiful and well arranged.
Broder Daniel - Broder Daniel Forever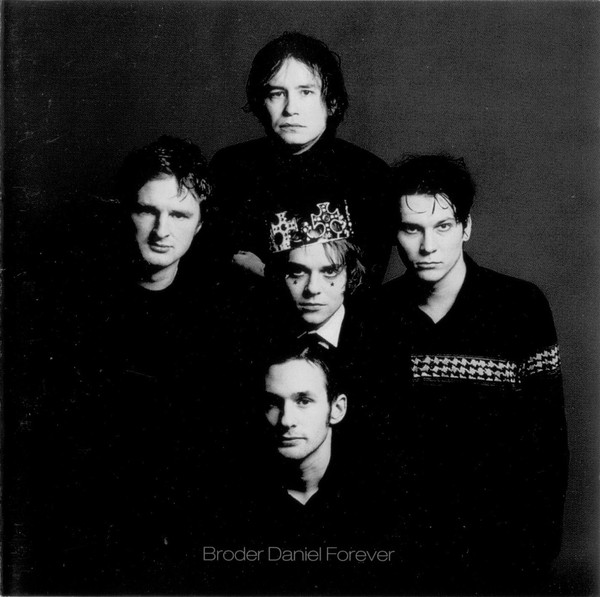 I dream a dream that can't come true...
Carpenter Brut - Trilogy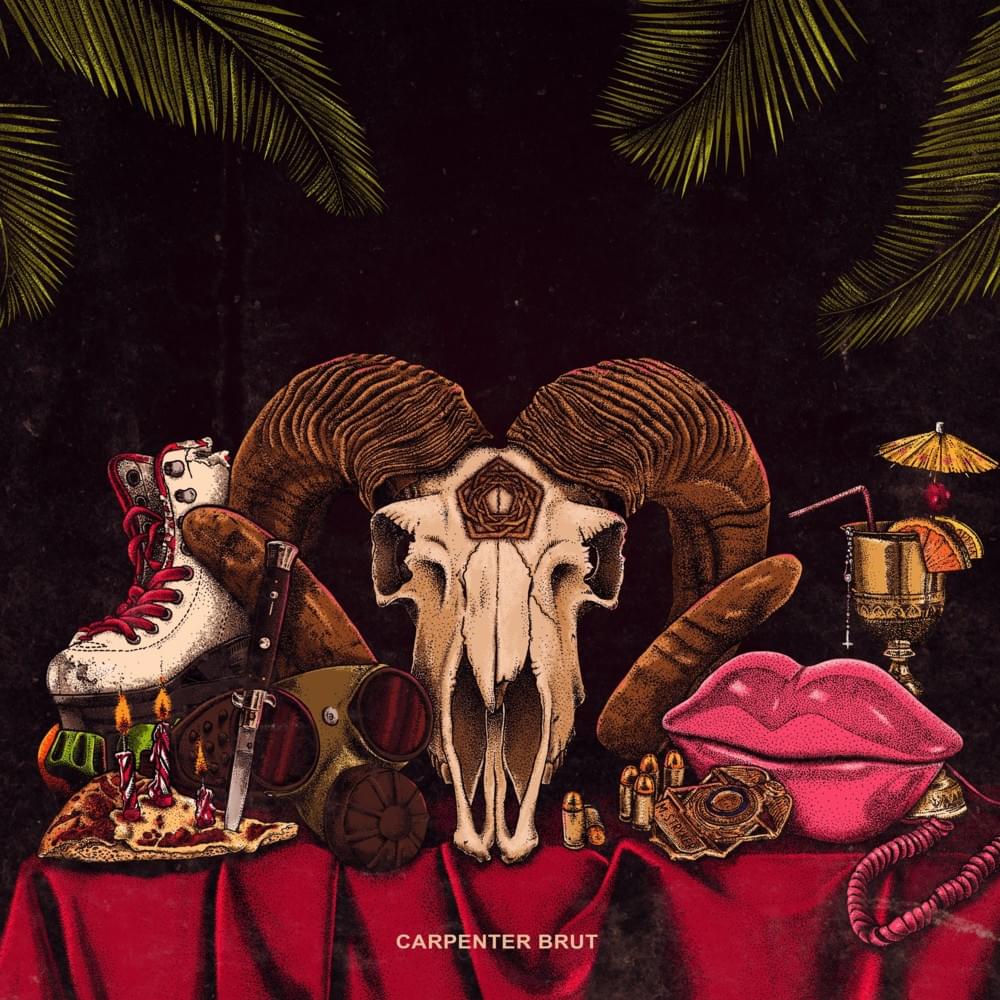 Chemical Brothers - Dig Your Own Hole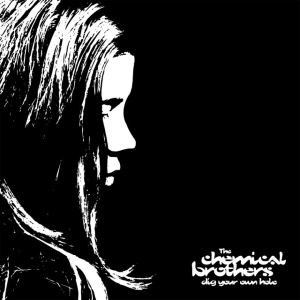 DAD - Simpatico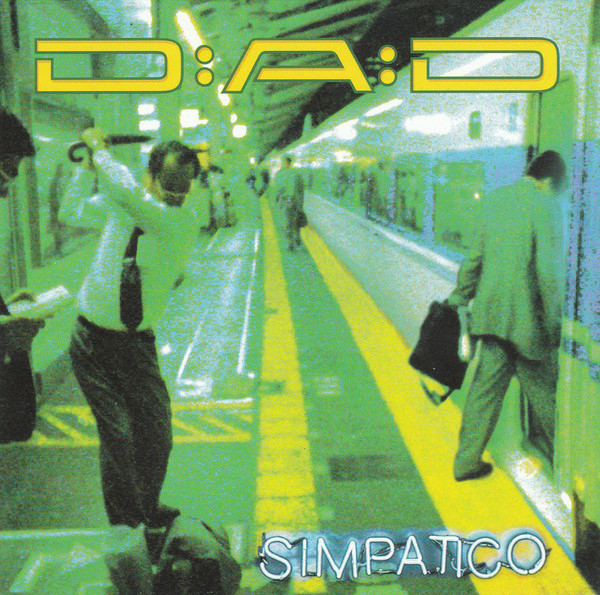 Die Antwoord - $O$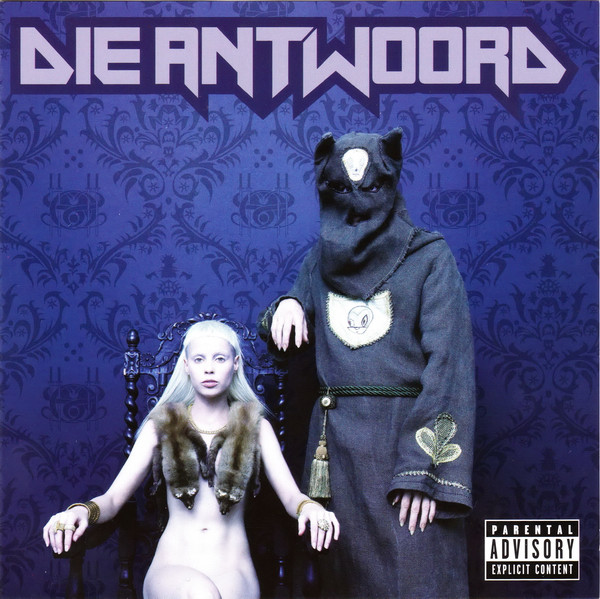 Dizzy Mizz Lizzy - Dizzy Mizz Lizzy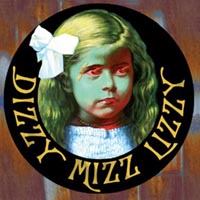 Drudkh - Estrangement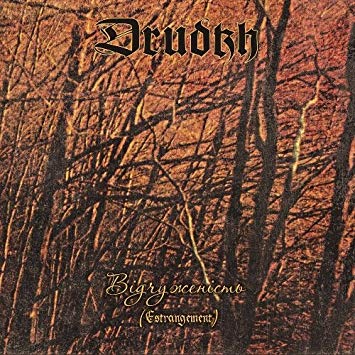 Found this on an imageboard discussion about black-metal, a genre I didn't know very much about, I got it and found a certain melancholy within that noise, that I enjoyed a lot, this was my first foray into black metal. Absolutely fell in love with "Only The Wind Remembers My Name".
Eminem - Marshall Mathers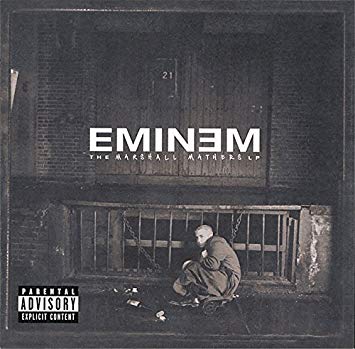 Freezepop - Future Future Future Perfect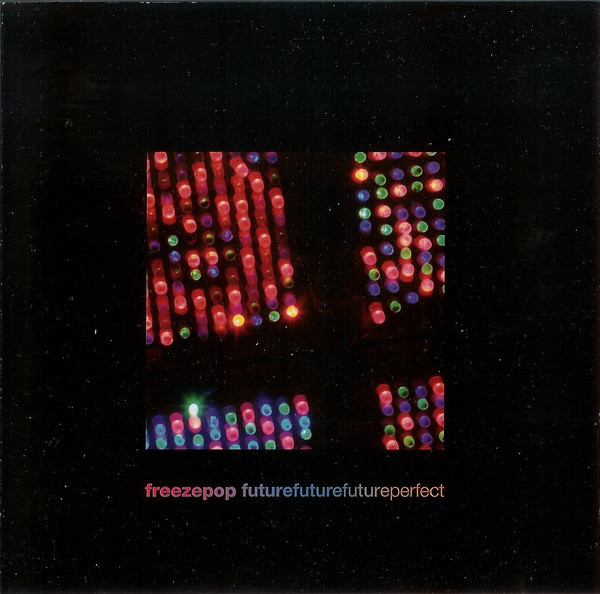 Godsmack - Awake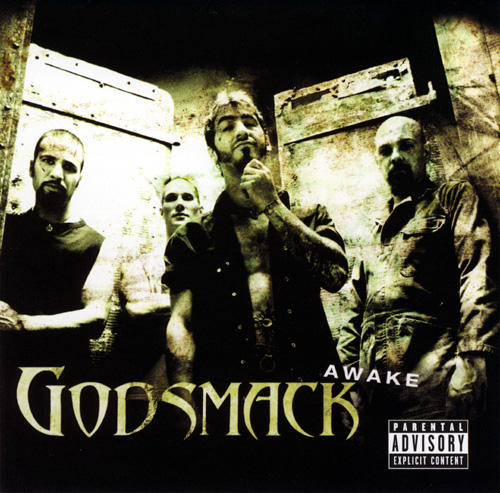 Gravediggaz - 6 Feet Deep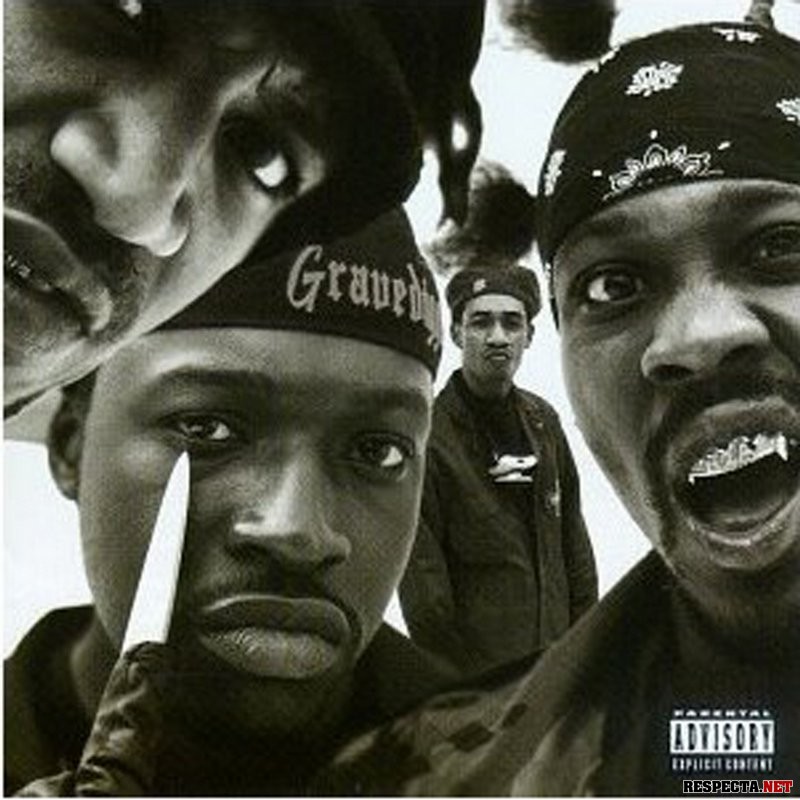 Hallucinogen - Lone Deranger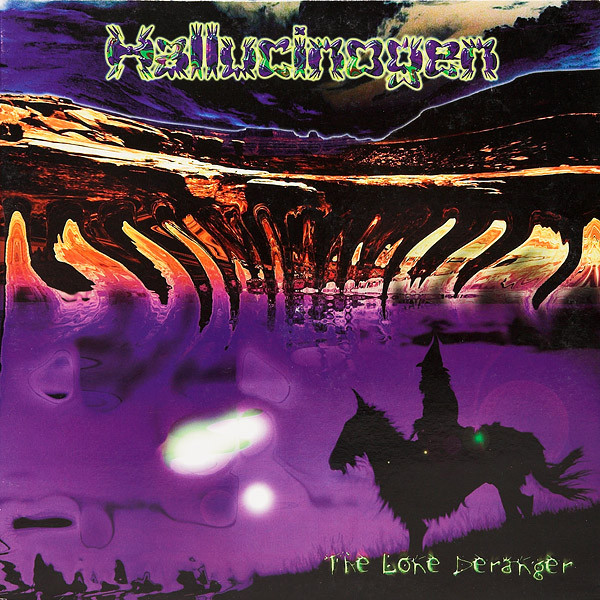 There is an otherworldliness to their music and to this style of psychedelic trance, it is very active and very relaxed at the same time.
Infected Mushroom - Converting Vegetarians
The first Infected Mushroom album I bought, at the first listen-through, I was unconvinced that this was a wise use of my hard-earned cash, but it grew on me quite a lot, it introduced me to a more partitioned, less aggressive style.
Iron Maiden - Brave New World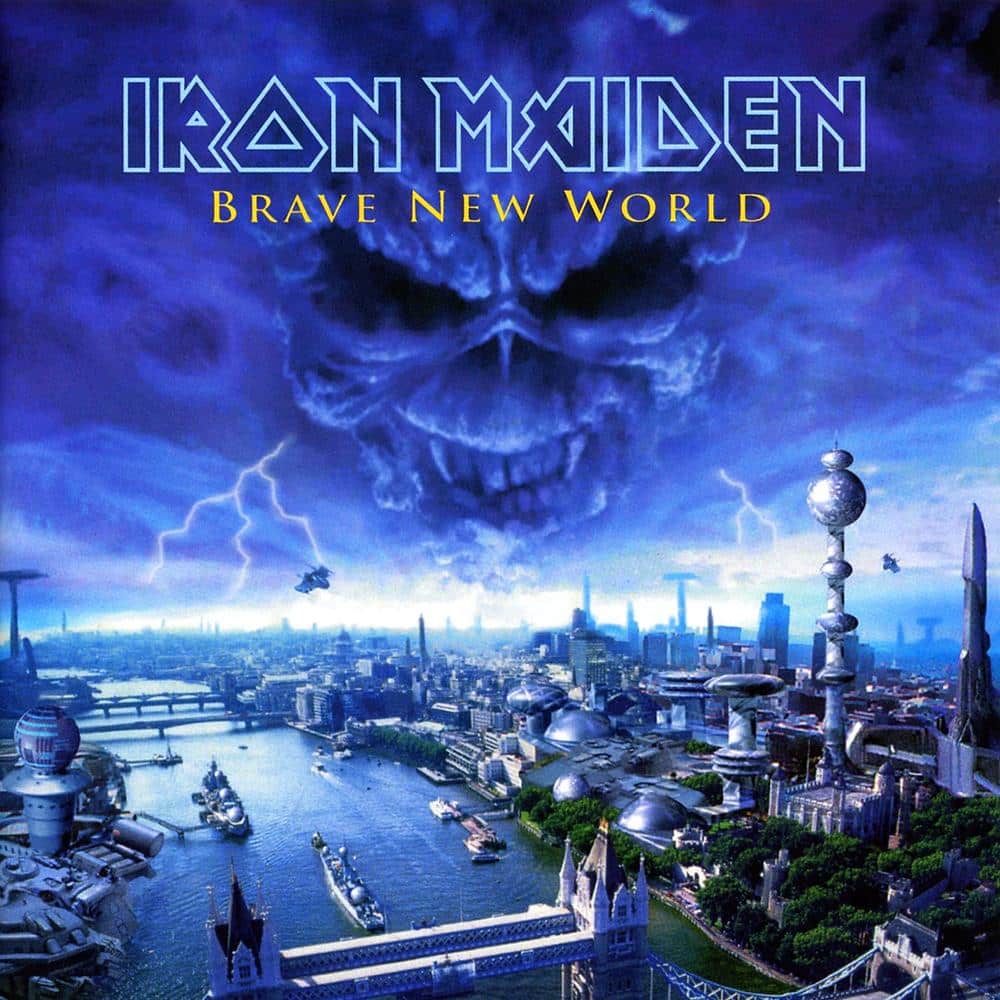 Jean-Michel Jarre - Magnetic Fields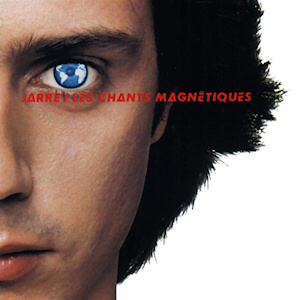 Juno Reactor - Bible of Dreams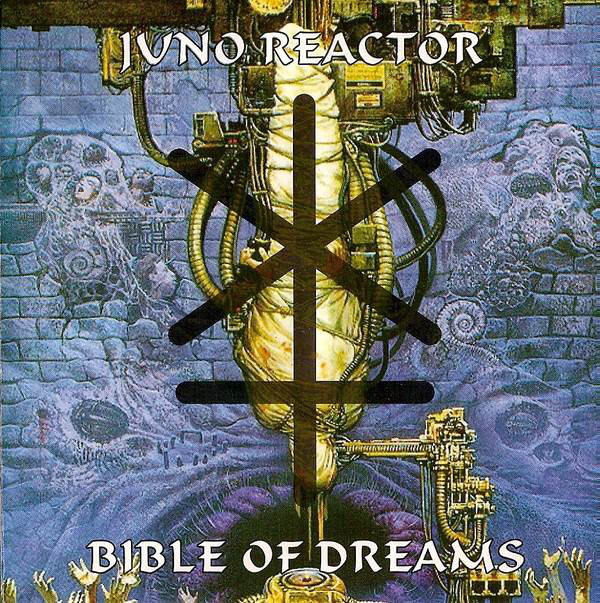 The tribal, psychedelic drums, the chanting song, the dark, mystic, strange, full sound of everything on this album, was unlike anything I've found before. It's music for a certain kind of mood. The kind of stuff that will let me make interesting computer graphics, write code, or just get lost in the amazing world that is painted in the listeners mind.
Kittie - Spit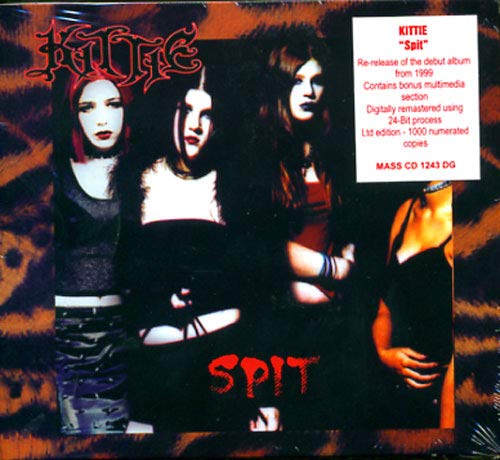 Korn - Follow The Leader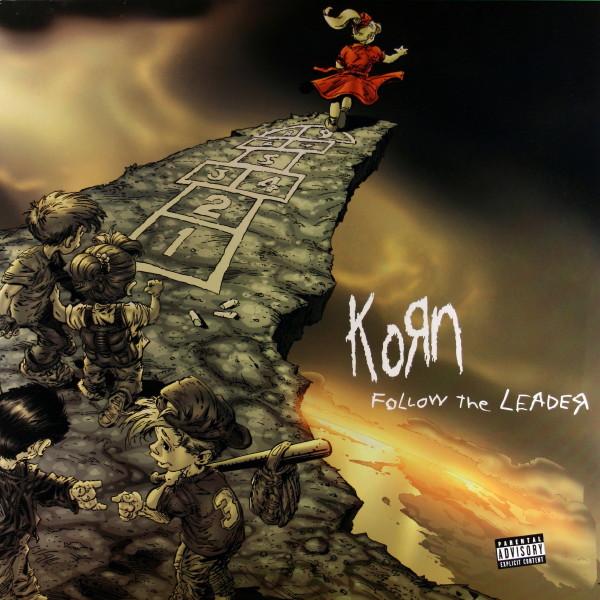 Kwoon - Tales and Dreams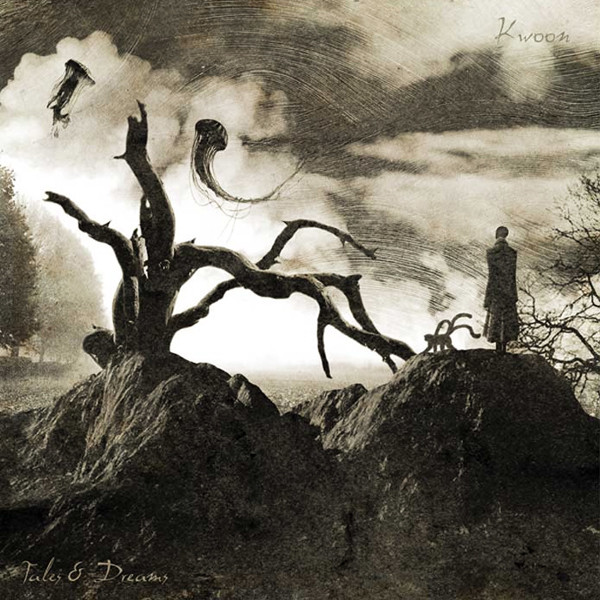 Ladytron - Light & Magic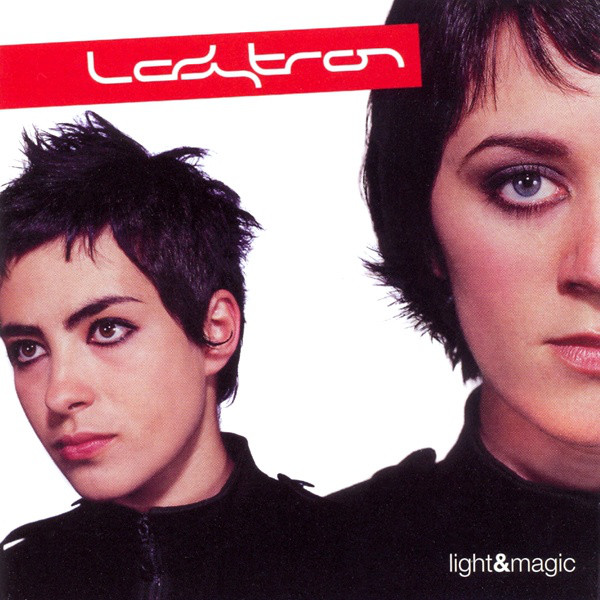 Lily Allen - It's not me, it's you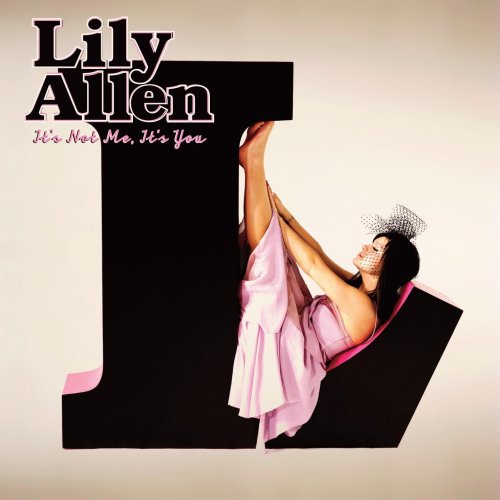 Marilyn Manson - Antichrist Superstar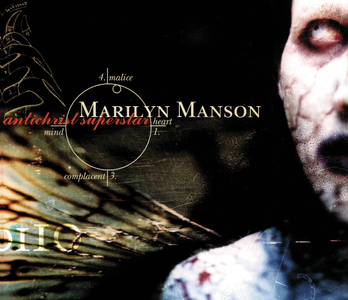 Megadeth - Youthanasia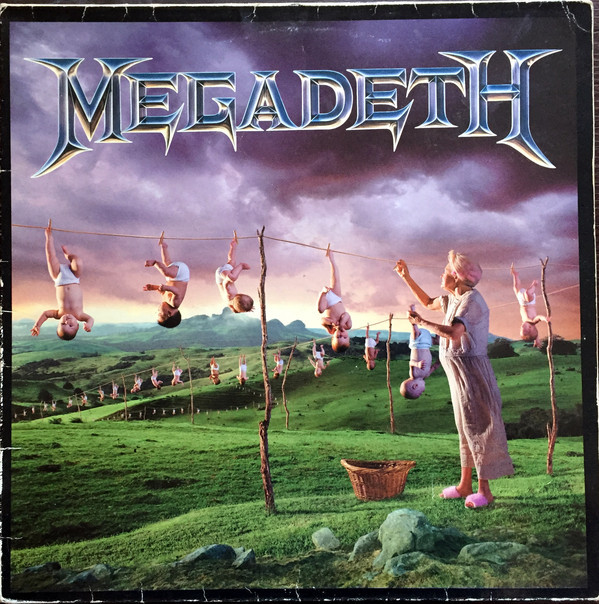 Memoria - Children of the Doom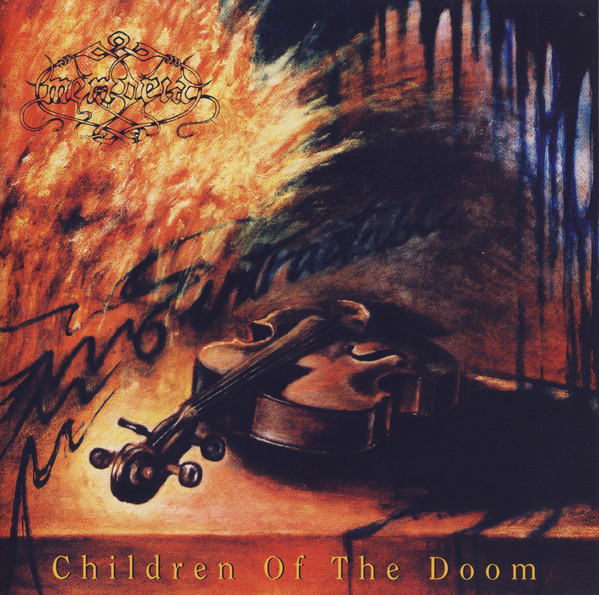 Mike Oldfield - Tubular Bells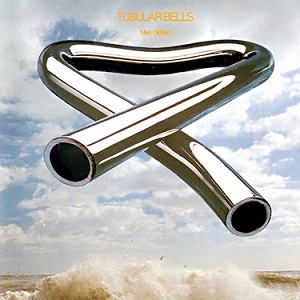 Moby - 18 (+ B Sides)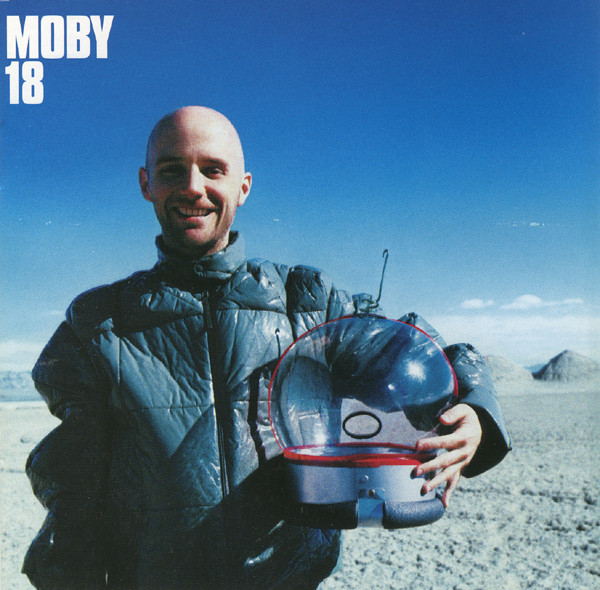 Muse - Absolution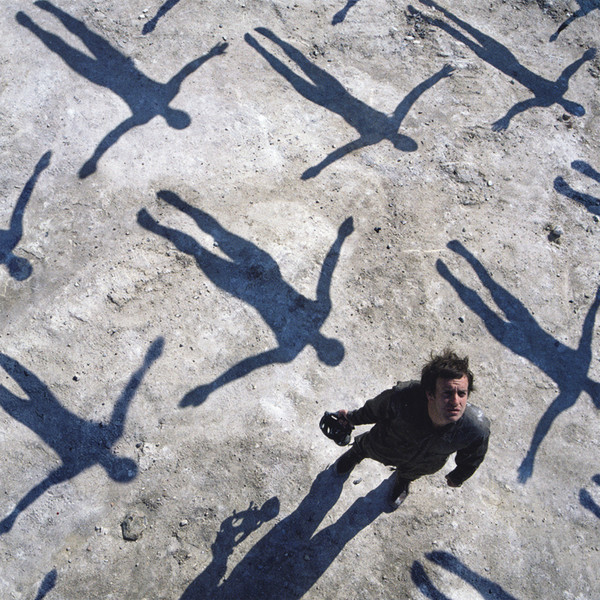 Nightwish - Angels Fall First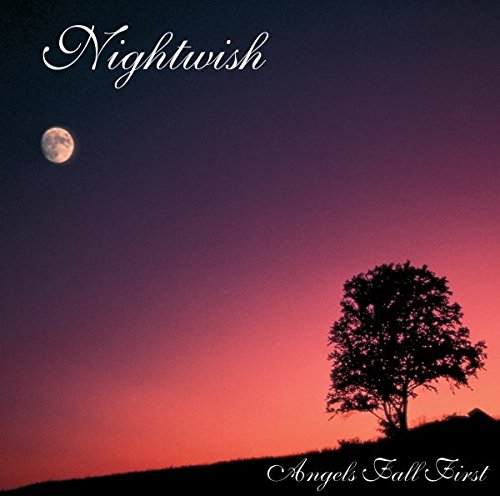 Nirvana - Nevermind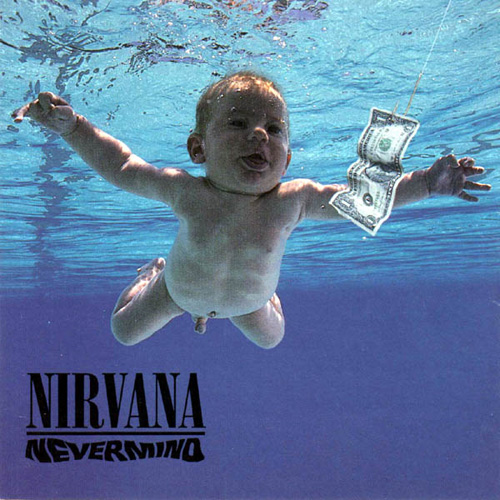 N.W.A. - Straight Outta Compton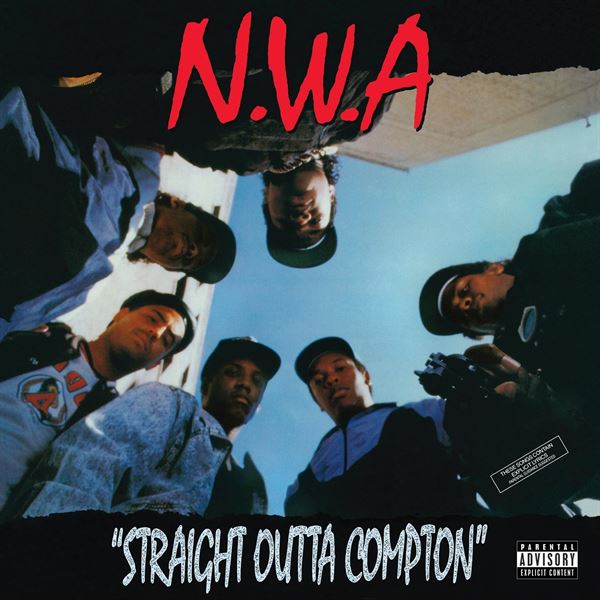 While I list multiple "rap" albums, I'm actually not a huge fan of the genre in general, but I've come to appreciate that there are exceptions to every rule, the two starting tracks are by far my favorite. I particularly enjoy the ambience of the first tracks, they're both well recorded and dirty, the beats are simple and arrogant but they're taking themselves seriously enough to pull it off. Some guys having fun while telling about their lives. Seems somewhat authentic.
Otep - The Ascension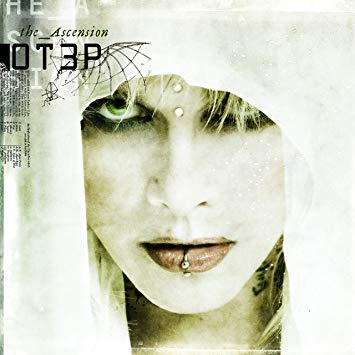 I listened to Otep before getting this, but it convinced me that Otep is to be trusted, also in the future. It's slightly less gritty than some of the previous albums, but it's still dark and depressing in all the right ways. Otep has a special talent for bringing the most disgusting parts of humanity out into the light in a way that both provokes and inspires. The treatment of Nirvanas breed gave me a new appreciation for the original.
Ozzy Ossbourne - Bark at the Moon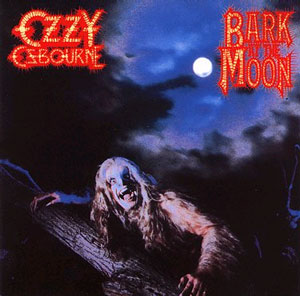 I was absolutely crazy about this as a kid! Used to run around the table, ecstatic! (Made the needle skip on the record, annoying my father somewhat). There's no way a kid in their right mind recovers from an early influence of Heavy Metal, so while my classmates listened to the Smurf Hits, I headbanged to Ozzy, it wasen't until our teens that my peers caught on to real music, somewhat to my anoyance (first you tease me that my music is noise, then 5 years later you get it, and I'm still the weirdo?).
Pantera - Vulgar Display of Power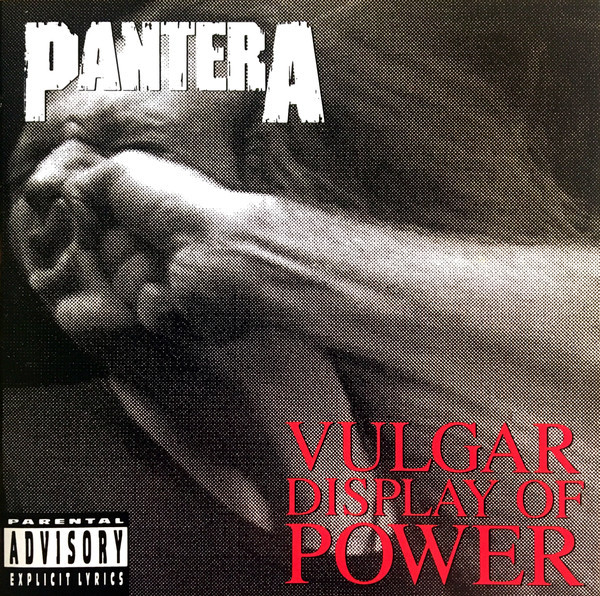 Pink Floyd - The Wall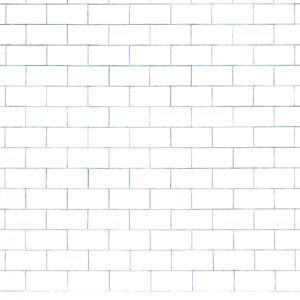 Pitchshifter - Deviant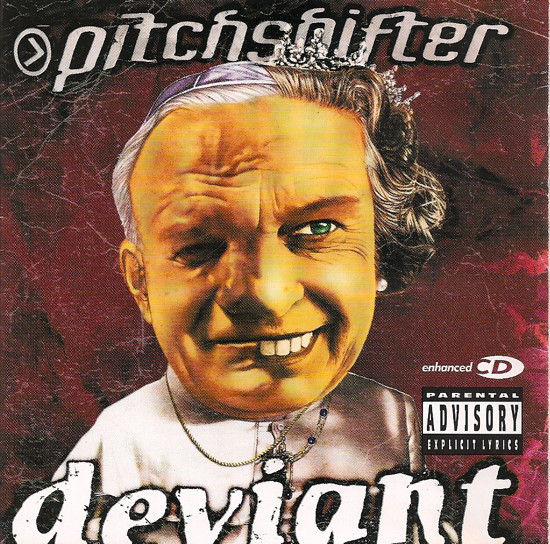 Placebo - Battle for the Sun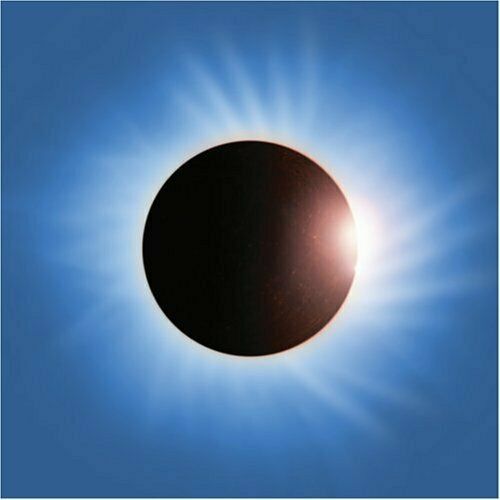 Plastikman - Artifakts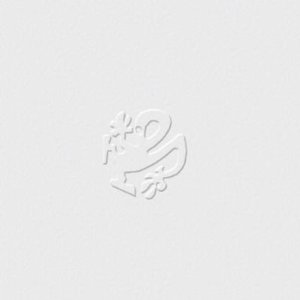 Portishead - Dummy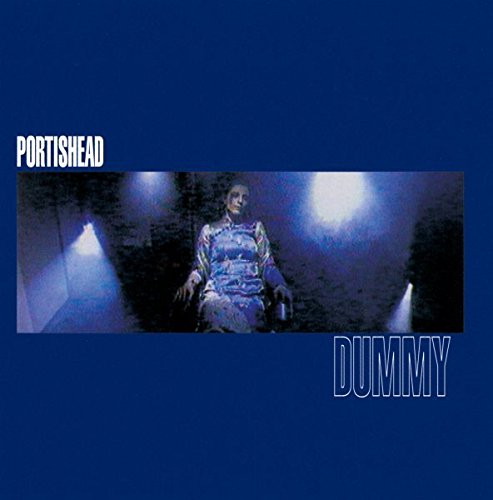 This has got Mysteronss, Wandering Star, It's A Fire, Numb, Roads and Glory Box on it! All masterpieces! It's impossible not to be dragged into the quiet and overwhelmed with melancholic bliss. This entire album sounds like something almost too personal to share, like a stranger telling you their innermost feelings, while slowly realizing how much you have in common.
Radiohead - OK Computer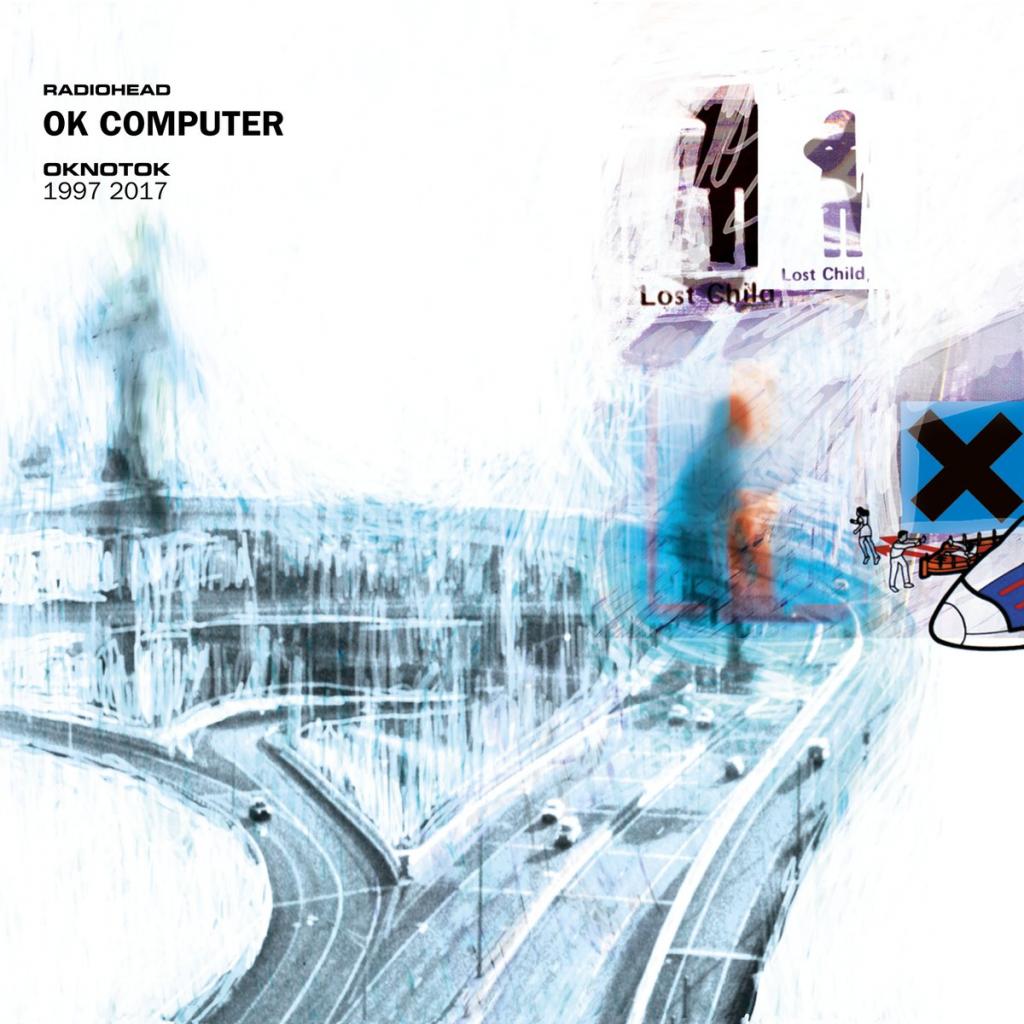 Rammstein - Sehnsucht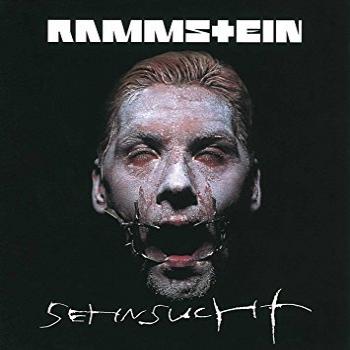 Red Warszawaq - Hævi mætal og hass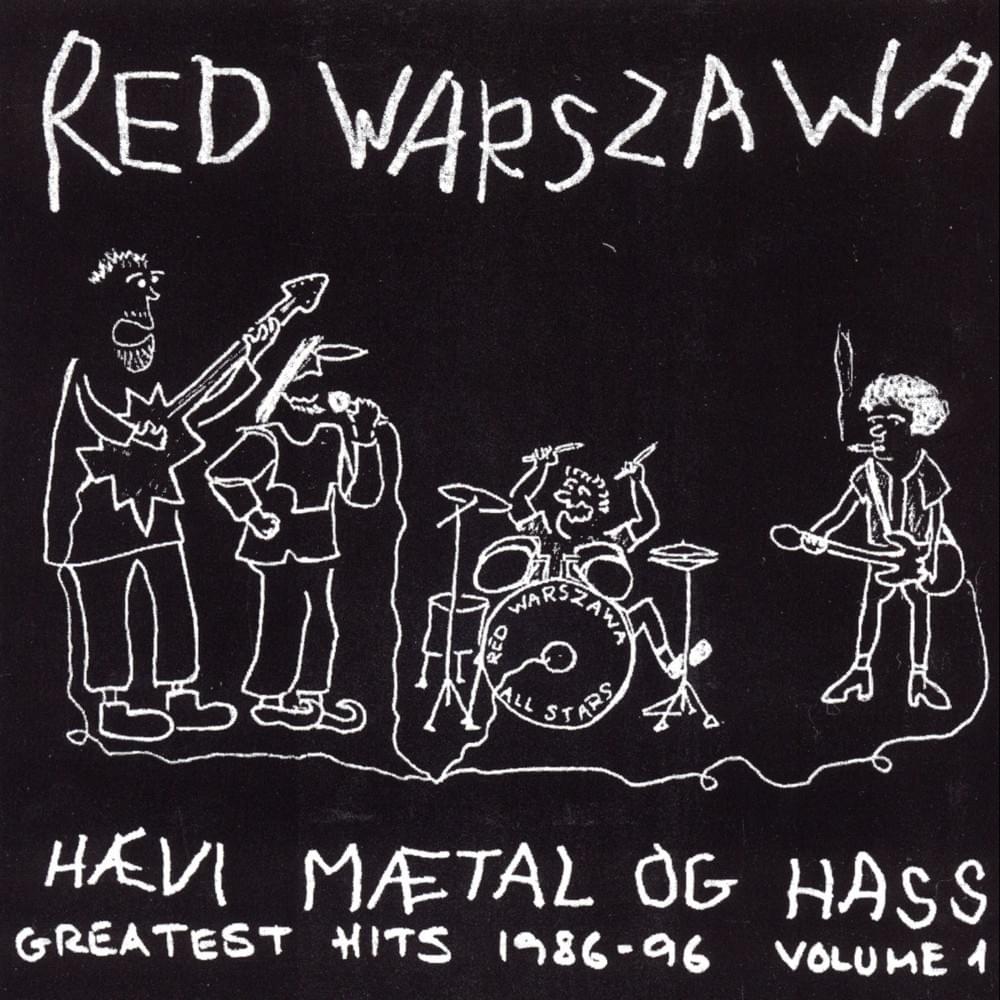 Royksopp - Melody A.M.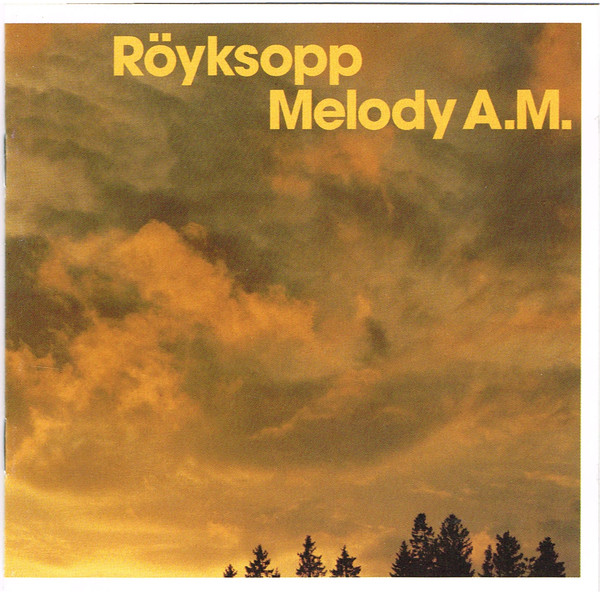 Skazi - Total Anarchy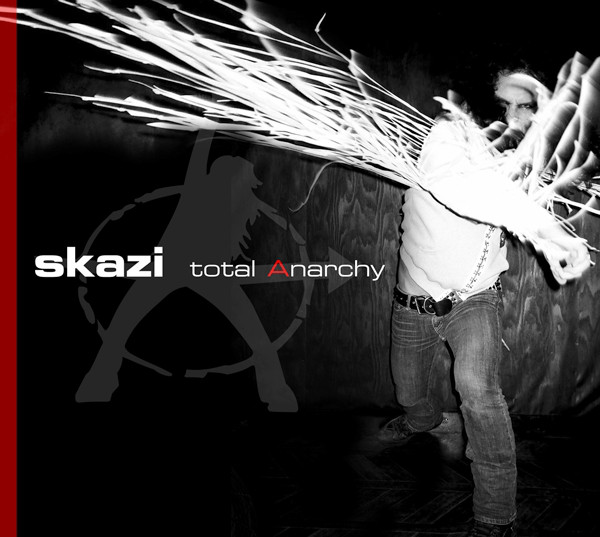 Slayer - Reign in Blood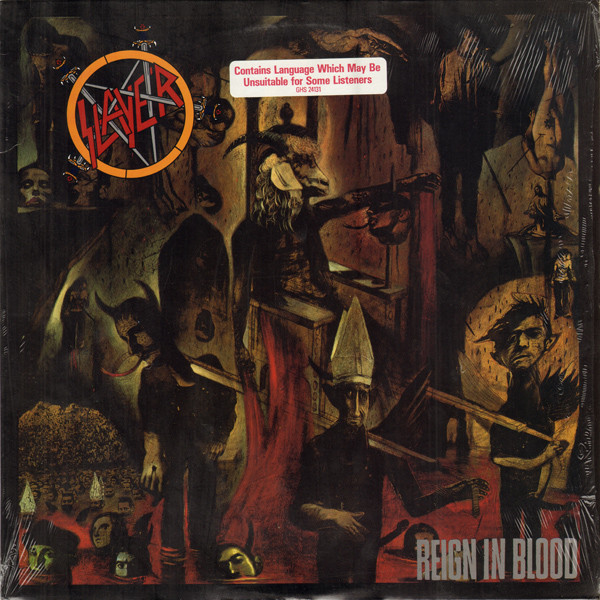 Slipknot - All Hope Is Gone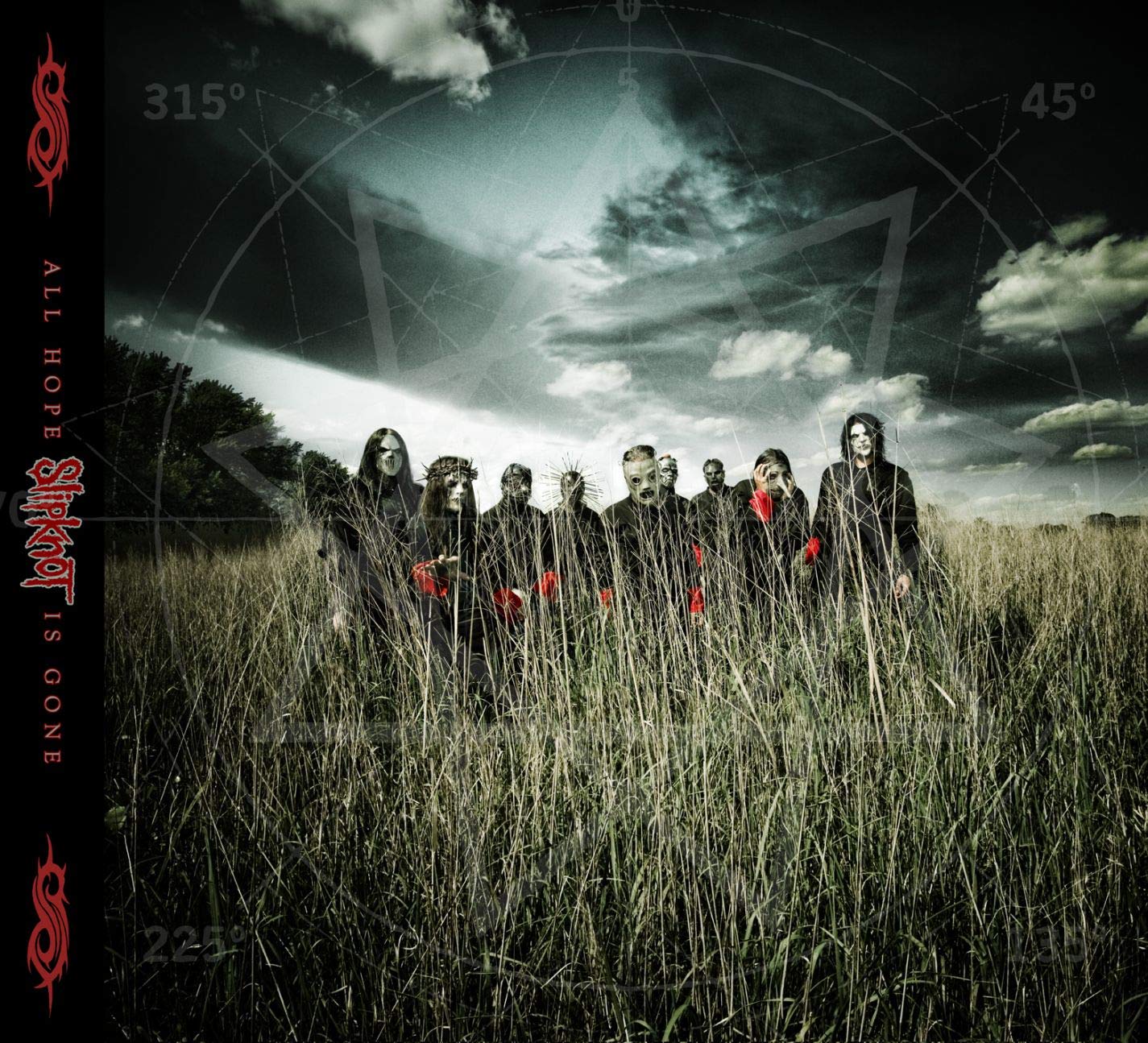 Sonic Mayhem - Quake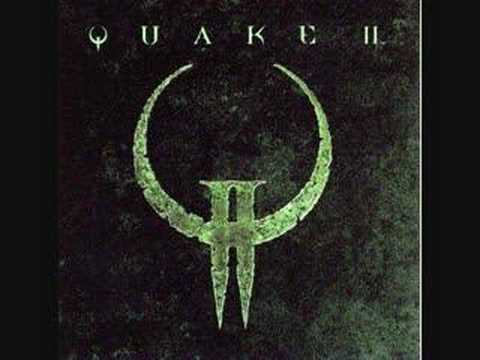 Soundgarden - Superunknown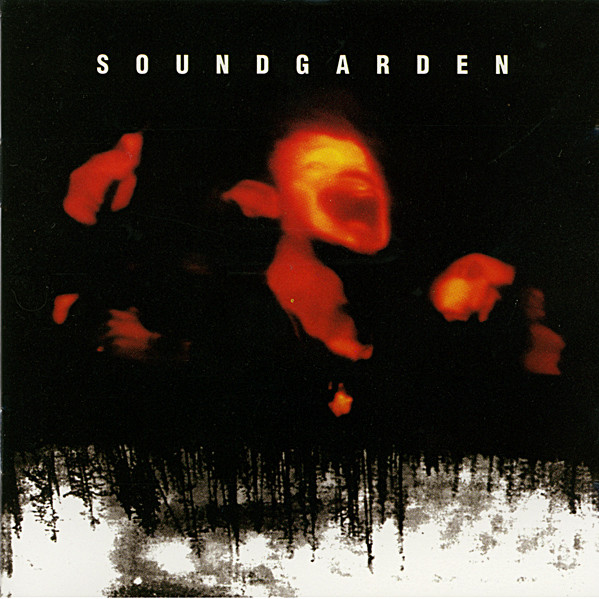 Static-X - Wisconsin Death Trip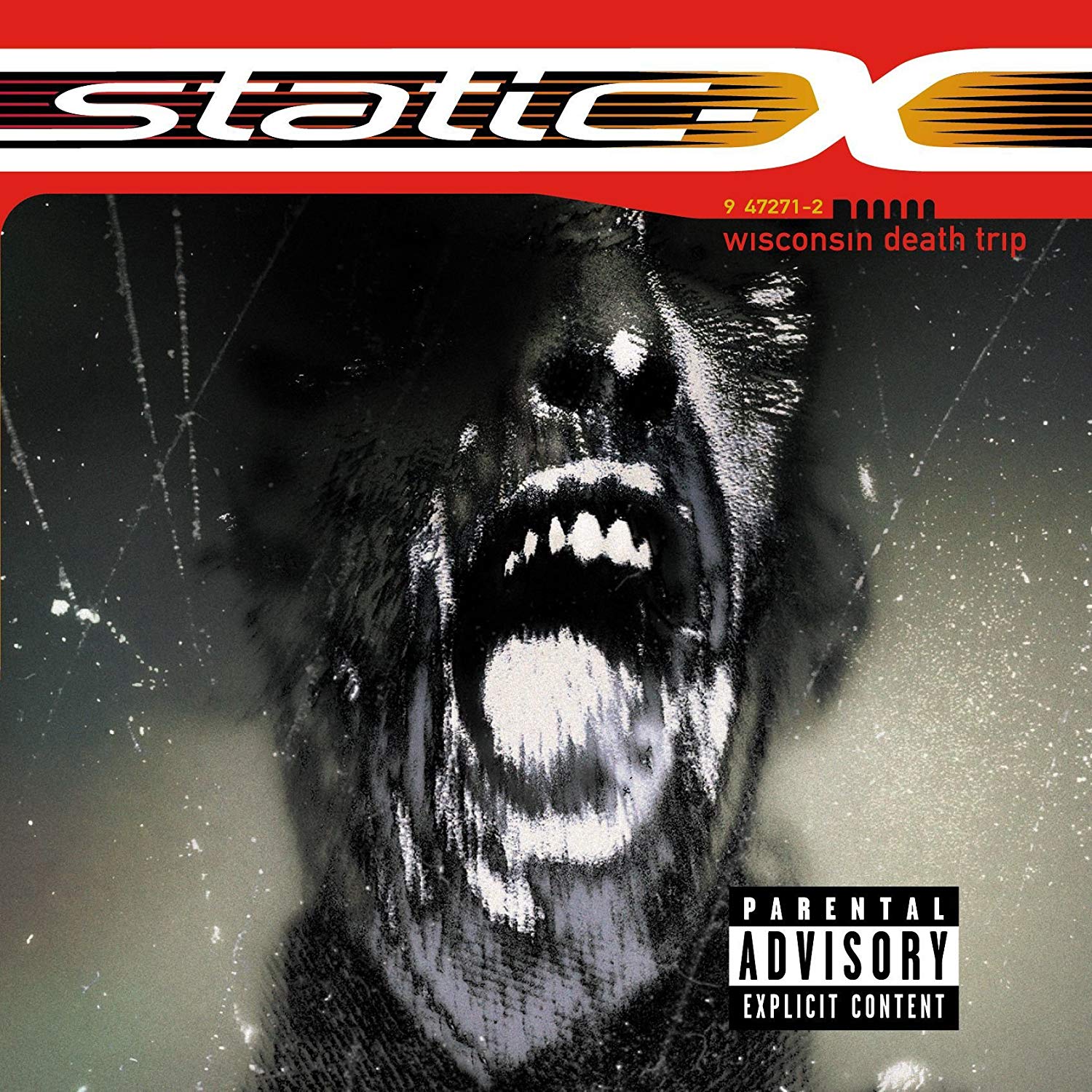 System of a Down - Hypnotize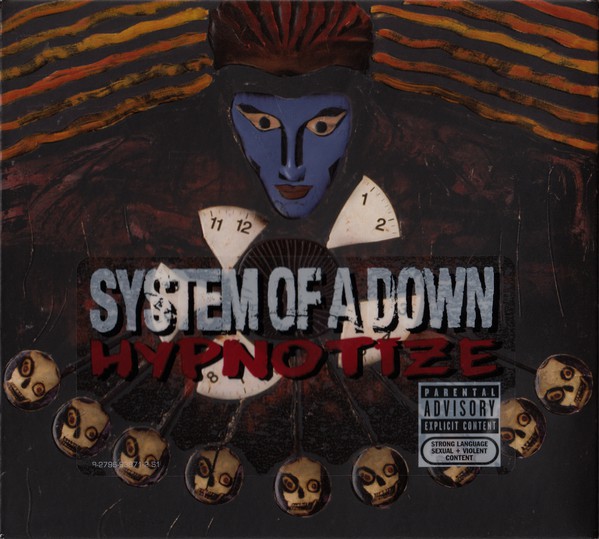 Talpa - The Art of Being Non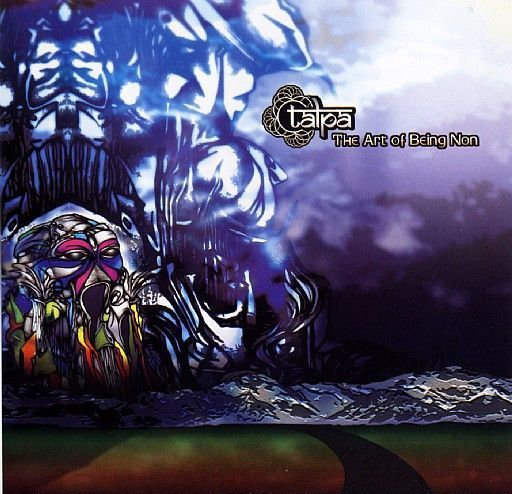 Тату - 200 По Встречной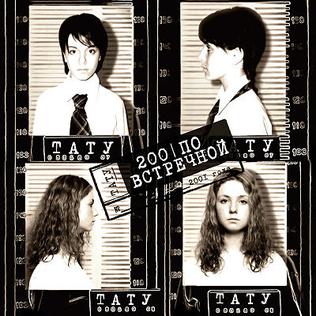 I only heard the Russian version of this, and I don't speak Russian. There's just nice sounding audio on there, they've got nice voices, it probably helps that I've got no clue what they're singing. :) I remember finding the video for Я сошла с ума and, while the video was somewhat different from what I'd seen before, it was mainly that I found that I enjoyed the singing and music, and not having a clue what they're on about. I'll speculate they're mostly repeating stupid nonsense, like most pop, probably with some "controversy" thrown in for good measure.. Well, music is music, and I still enjoy this. This album also made me realize that there's a lot of non-english music out there that I should give a listen.
Tetrium - Speed of Light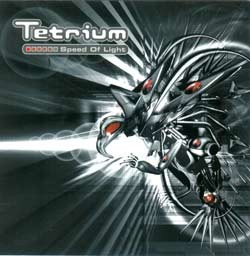 The Offspring - Americana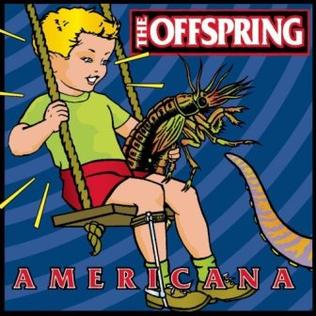 The Prodigy - Fat of the Land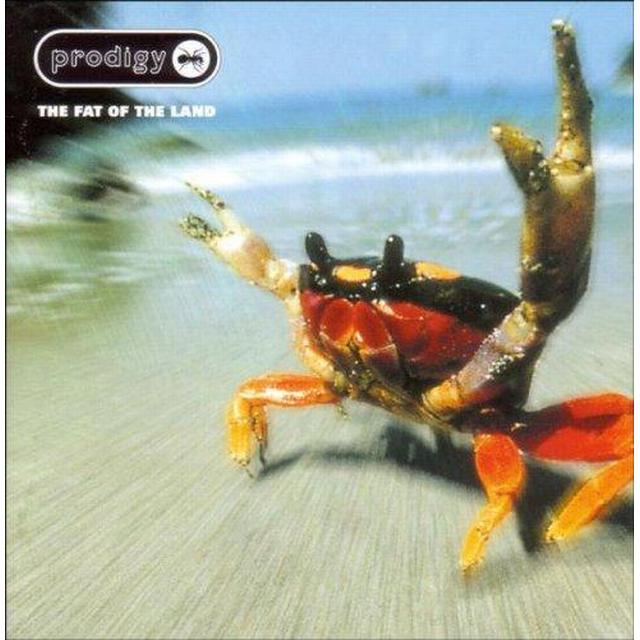 Ticon - 2AM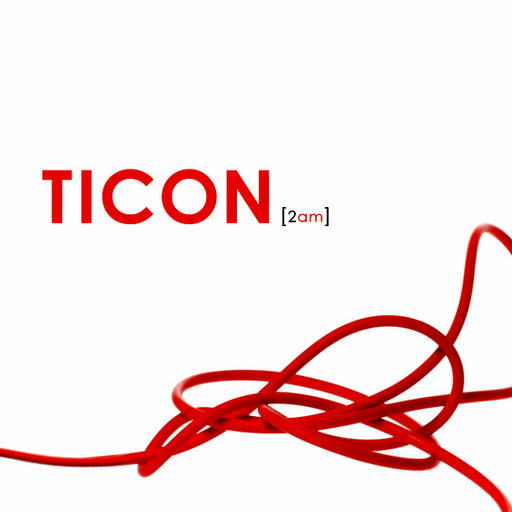 Vibe Tribe - Melodrama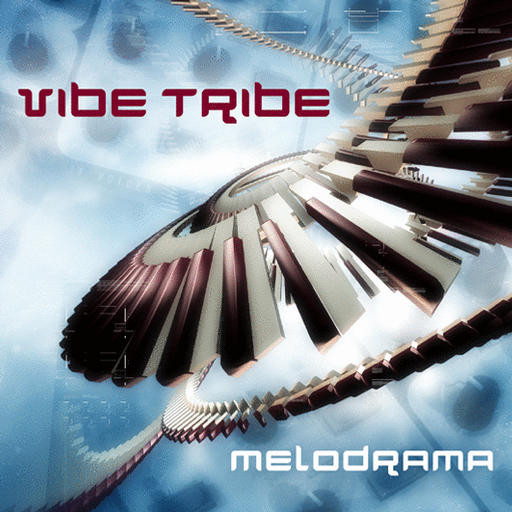 Vive la Fête - Nuit Blanche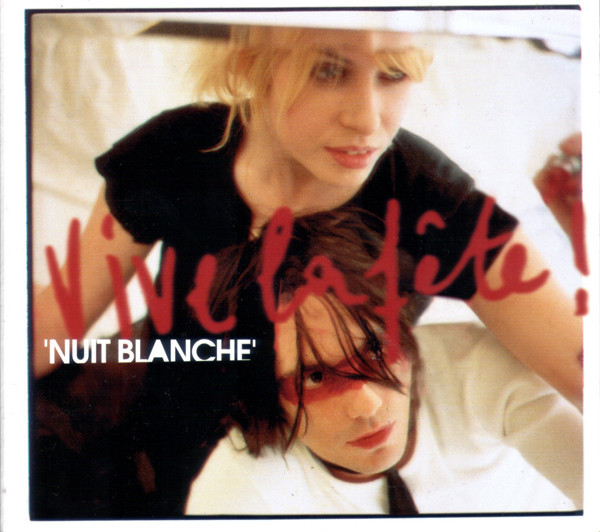 VNV Nation - Judgement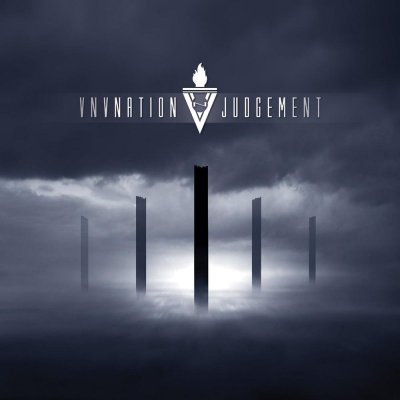 Weezer - Weezer (Blue Album)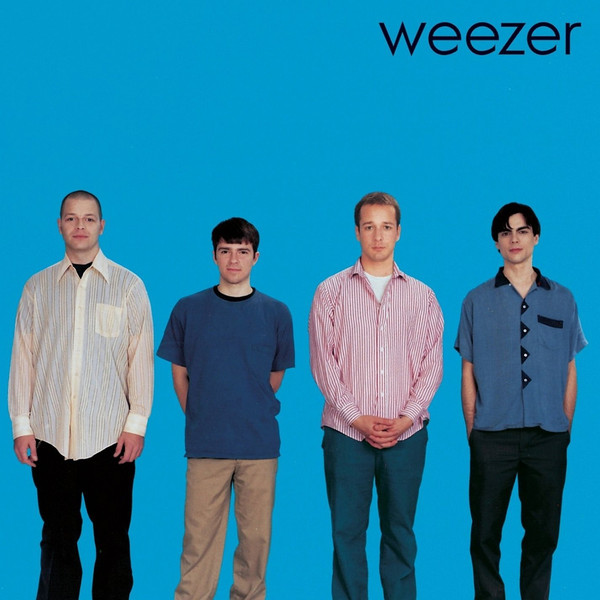 Wolfmother - Cosmic Egg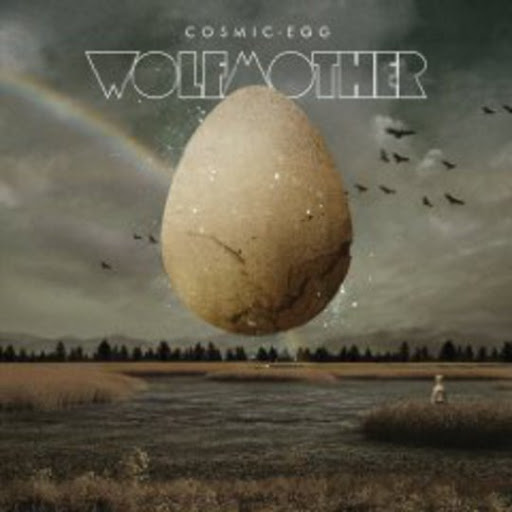 X-Dream - We Interface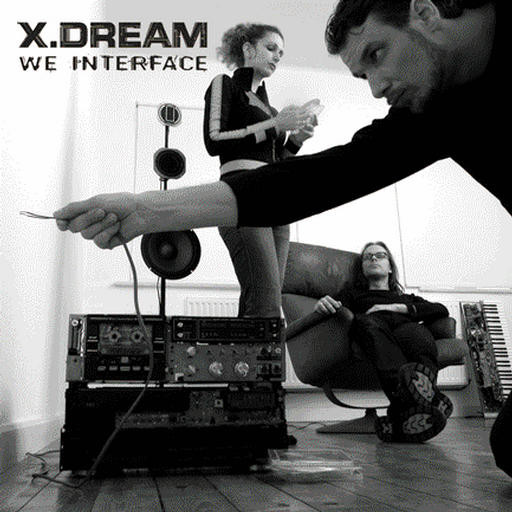 Yann Tiersen - Good bye Lenin!